Fresh Air – The Gospel Changes Everything
Everyone in a race needs to catch their breath and get a glimpse of the finish line. It's a chance to remember, reflect, and refocus. You can get a new vision in a new year. This sermon series will lead us to a time of renewal during our February 5 weekend.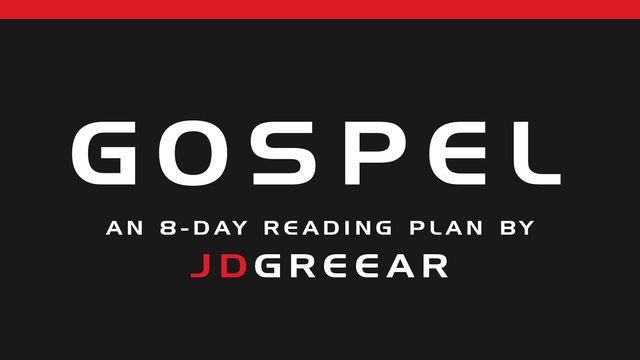 8 Days
25 He was handed over to die because of our sins, and he was raised to life to make us right with God.
25 He was delivered up for our trespasses and raised for our justification.
20 God's law was given so that all people could see how sinful they were. But as people sinned more and more, God's wonderful grace became more abundant. 21 So just as sin ruled over all people and brought them to death, now God's wonderful grace rules instead, giving us right standing with God and resulting in eternal life through Jesus Christ our Lord.
20 The law came along to multiply the trespass. But where sin multiplied, grace multiplied even more 21 so that, just as sin reigned in death, so also grace will reign through righteousness, resulting in eternal life through Jesus Christ our Lord.
1 Well then, should we keep on sinning so that God can show us more and more of his wonderful grace? 2 Of course not! Since we have died to sin, how can we continue to live in it? 3 Or have you forgotten that when we were joined with Christ Jesus in baptism, we joined him in his death? 4 For we died and were buried with Christ by baptism. And just as Christ was raised from the dead by the glorious power of the Father, now we also may live new lives. 5 Since we have been united with him in his death, we will also be raised to life as he was.
12 But to all who believed him and accepted him, he gave the right to become children of God.
3 And this is the way to have eternal life—to know you, the only true God, and Jesus Christ, the one you sent to earth.
11 So you also should consider yourselves to be dead to the power of sin and alive to God through Christ Jesus. 12 Do not let sin control the way you live; do not give in to sinful desires. 13 Do not let any part of your body become an instrument of evil to serve sin. Instead, give yourselves completely to God, for you were dead, but now you have new life. So use your whole body as an instrument to do what is right for the glory of God. 14 Sin is no longer your master, for you no longer live under the requirements of the law. Instead, you live under the freedom of God's grace.